Missionaries
In Matthew 28, Jesus gives his disciples the instruction to, "go and make disciples of all nations, baptizing them in the name of the Father and of the Son and of the Holy Spirit, and teaching them to obey everything I have commanded you."  At Woodlands we fully embrace the great commission and our support of a number of missionaries, both here in Northern Ireland and further afield, is a big part of that.
Some of our current missionaries are shown below, along with links to their websites and prayer updates.
Robin Scott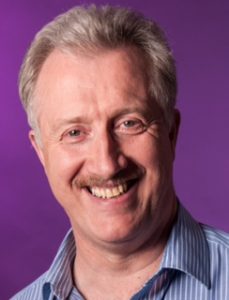 Robin works for Prison Fellowship Northern Ireland a Christian ministry to prisoners, former prisoners and their families and those who are victims of crime irrespective of their religious or political background. He serves as Chief Executive overseeing the day to day management of the organisation with a hands-on approach visiting all three prisons, supporting families and those released.
Prison Fellowship seeks to "Offer Hope and a new beginning", believing that every man and women has the right to hear that God's grace is freely available to all and that they can have a personal relationship with Christ which can transform their lives both for today and for eternity.
To find out more about the ministry of Prison Fellowship (NI) visit their website by clicking here.
Steven and Lorna McGowan
Steve & Lorna McGowan joined Woodlands mid 80's before heading out to Thailand with OMF International in 1989 with their 5, 3 and 1 year old boys! Over the years they have been involved in Thai church planting, office administration and pastoring 2 international churches.  Following their most recent Home Assignment (June 2016 – May 2017) they returned to Thailand and are involved in 'Preparing' (Leadership Training to other missionaries), 'Caring' (providing member care to workers in remote locations in Asia), and 'Sharing' (teaching & preaching God's Word in various contexts). They are based in Chiangmai, which has become a 'missionary hub' for both Thailand and it's surrounding nations. A great place for a short term mission trip!
FAMILY: Peter is married to Adri and they are trying to improve life for the underprivileged in El Salvador. Paul teaches PE in Chiangmai International School and Daniel is working in Ownies in Carrickfergus!
Mark Holmes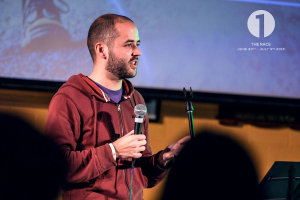 Mark grew up in Woodlands was involved in Youth Club , YF and BB until the end of 2013. Having had a growing desire to explore and experience full-time ministry He prayed and researched some options and after personal invite the opportunity do so came and he set off to intern in youth ministry at City on a Hill church in Melbourne, Australia.
Initially what started out as a year of discovery soon became more, and after a lot of prayer, discernment and conversations, Mark wanted to stay in ministry and an opportunity came up to do so at St Mark's Anglican Church in the Melbourne suburb of Camberwell. Firstly as the Assistant Youth Minister, under the direction of fellow Northern Irishman, Ben Hewitt in 2015, to taking over as Youth Minister at the start of 2016.
He has been in the role ever since, and has also enrolled in a part time theological study course at Ridley College in Melbourne.
Mark is excited to work with youth and others, both at St Mark's and elsewhere. He and his youth team have recently come up with a new vision statement for the youth ministry at St Mark's –
'To Give Youth Every Opportunity to be Set for Life in Christ.'
They desire to see them come to know Jesus, to follow Jesus, and for them to go out and tell others about Jesus.
In his spare time he plays football for Donvale Presbyterian Football Club in the Victorian Church Football Association, likes eating good food (Melbourne has a great deal of choice), movies and a bit of trivia and board games.