Leslie Addis (Pastor)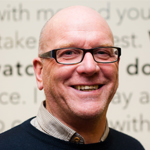 Married to Pamela and has three children; Paul, Lynsey and Jonathan, and one granddaughter, Amelia. Paul is married to Tasha, and Lynsey to Nathan. Leslie has been a Pastor with PCI since 1987. They came to Woodlands in 2000. Leslie trusted Christ for salvation as a teenager growing up in Crumlin Co. Antrim.  He loves to read, go the gym and is a keen fan of Woodlands FC, Carrick Rangers and Liverpool!
Ian Drysdale (Clerk of Session)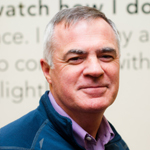 Ian became a Christian when he was 18 and joined Woodlands in 1977. He married Rae in 1981 and both have served God in a variety of ministries in Woodlands eg Sunday School, Youth Fellowship, Holiday Bible Clubs. Ian was called to be an elder in 1981 and has been Clerk of Session since 2006. His main interest is in teaching God's word whether in Cell groups or public preaching. He also has interests in discipleship and church growth. After 39 years in the classroom – 34 in Annadale/Wellington, including 17 as vice Principal - he joyfully retired in August 2017. Ian and Rae have two adult children, Peter who is now married and Alison who is engaged to be married.
Desy Hawthorne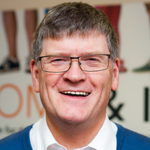 Desy was converted to Christ 45 years ago at his home church's youth fellowship Easter Conference in 1967. He married Dee and came to live in Carrickfergus in 1973 joining First Presbyterian Church in the town and getting involved in the Boys' Brigade there. Desy joined Woodlands in October 1978 when the new church building opened and down the years has served the Lord on church committee as well as an officer and, for a time, captain of 5th Carrickfergus BB Company. He was ordained as an Elder in 1987 being Clerk of Session for 13 years. Currently he is a cell group leader and is Convenor of the Prayer Aim Team. Recently retired after many years as a Chartered Quantity Surveyor with his own business in the town and in his family life he has 3 married sons with 9 grandchildren.
Collin Bell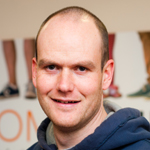 Married to Ashea and father to Daniel, Charis and Olivia, Collin was brought up in Woodlands and came to faith at a young age. Collin's main involvement in church has been with young people and children and he has been an elder since 2007.  His current role is Leader in Charge of the Junior Section of the Boys' Brigade.  Outside of church, Collin is a P6 Teacher and Vice Principal of a primary school in Belfast.  He likes to relax by riding his bike, following Ulster Rugby and drinking black coffee.
John Morgan
John has lived in the Carrickfergus area most of his life coming to Woodlands from a young age.  He became an elder in 2007 and is currently involved in the Small Groups ministry.  John and his wife Kirsty have three boys, Sam, Jake, and Tom.
Robert Morgan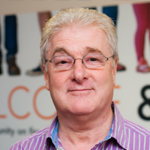 Robert has lived in the Carrickfergus area most of his life. Married to Karen with three married children John, Rachael and Peter. He joined Woodlands in 1984 and became an elder in 1990.
Brian Ingram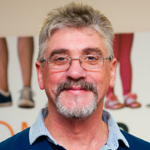 Brian was born and grew up in North Belfast. He is married to Norma and they have four children, Louise, Mark, Christine and Steven and 11 wonderful grandchildren. He came to personal faith in Jesus Christ in 1982 while attending Magheramason PC,and became an elder in 1984. The family joined the fellowship of Woodlands in 1986.Currently Brian is a cell-group leader and Child Protection Co-Ordinator. Brian enjoys listening to classical music, reading, caravanning, DIY, following football (in particular Liverpool), and talking about Jesus to his grandchildren and anyone else willing to listen.
Robin Scott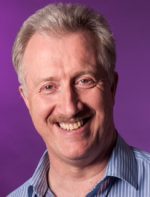 Robin came to faith in 1978 during a mission in his home congregation conducted by the late Dr John Girvan. In 1985 he left retail management to commence theological studies at Bible college in Berwick upon Tweed, England. He is married to Joy and they have two girls, Gillian and Judith. They joined the Woodlands family in 1989. Over the years he has been actively involved in the church activities, Sunday school, Christianity Explored and committee. In 2007 Robin was ordained as an elder and enjoys being part of a community that are keen to share their faith with those who attend Woodlands but are also keen to live out their faith in the market place of life. Robin is the Chief Executive of Prison Fellowship Northern Ireland a Christian ministry to prisoners, former prisoners and their families.
Myles Tyrell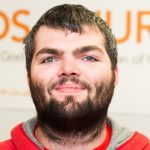 Myles is married to Ali and joined Woodlands in 2007 after a mission trip to Thailand. He has been involved in youth work since 2008 and became Youth Pastor at Woodlands in 2013. Myles became an elder in 2016 and is thankful to be part of a church family which prioritises discipleship and the faithful preaching of the Word of God. He also enjoys reading, walking the dog and is a keen supporter of Liverpool FC.
Marty Holmes
Married to Maggi, has a son Mark and daughter Jenna, and has been a member of Woodlands for over 30 years. Marty has been involved in many aspects of Church life including Church Committee, leading Youth Club as well as a Cell leader. His desire is that all our Church family may know God's chosen path for their lives, and be fully using whatever their gifting is. Loves good food, travel watching any sport and plays a " mean" game of golf. Stop him and chat!
Stuart McCullough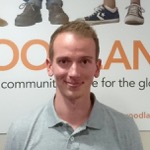 Stuart became a Christian in secondary school and has been attending Woodlands since 2007. He currently leads in Youth Fellowship and is shared in the teaching ministry in the congregation. Outside of church life he works as a respiratory physiotherapist and his main interests are sport, music and reading.
Graham Hawthorne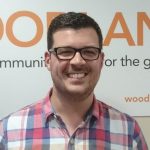 Graham is married to Judith and has three beautiful daughters: Gracie, and twins Elsa and Evie. Outside of Woodlands, Graham works in special needs teaching in Roddensvale School where he is Head of Senior School.  This passion for special needs goes beyond the classroom as Graham is actively involved in developing ministry to children and young people with special needs.  He set up the special needs ministry in The Big House, running camps and training events. Graham continues to be involved in training and is regularly invited to train church leaders and ministry workers to become more inclusive in their ministry. Graham grew up within Woodlands congregation and has been involved in various ministries over the years, including; Youth Club, Holiday Bible Club, and most recently setting up the Family Ministry team. He is passionate about reaching the local community through high quality, creative ministry. Graham has been Musical Director of Woodlands since January 1998 and, working alongside Leslie, has developed the music, musicians and support team to enable the church body to become an authentic worshipping community.  Graham became an elder in June 2016.