I am Woodlands – Peter Drysdale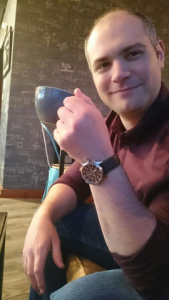 Introduce yourself – Who are you, what do you do, who are your family?My name is Peter Drysdale, I'm a software developer, my parents are Ian and Rae, little sister Alison, fiancée Cat.
What does a day in your life look like?
I start my morning with a pint sized mug of black coffee and study the Bible until I really have to go to work, sometimes I'll get up a little early for the gym. When I get to work it's basically non-stop keyboard slapping for about 9 hours building apps for Android and iPhone, then in the evenings I might have some work-related training, during the busy time of year I might have BB or cell group to go to, do my best to see Cat when I can. All great fun!
Tell us a bit of your story – how did you become a Christian, what got you to the place you're at today?
I think like most 'children of Woodlands' I was just there because my parents brought me for the longest time; grew up through Sunday School (King's Kids) and BB, eventually went through YF, and got a lot of good teaching from the Bible throughout the early years, but it never really sank in until I was about 16. At a certain point, after years of knowing the Gospel, I realised it applied to me in a way I had only applied it to people outside of the church, and realised that despite my upbringing and knowledge of scripture I'd never made a genuine commitment, I was counting on good behaviour to save me from my sins. Knowing my best was never enough to save me drove me to the cross, where I made a real commitment, and for the first time ever felt the Holy Spirit guiding me and working in my life, leading me to all kinds of service in the church and a renewed desire to live for Jesus.
What keeps you coming to Woodlands
Woodlands is actually the only church I've ever belonged to; I've visited other churches before, some of them have been good and others have made me realise how special Woodlands is and how blessed we are to have the teaching and praise we enjoy each week. That knowledge that we have good sound teaching from scripture and praise that really honours God keeps me at Woodlands and moves me to want to be a part of it; whether that be stacking chairs, doing tech or leading in BB.
For people who don't know – what do the 'tech team' actually do?
The 'tech team' are the handful of people at the back who only get noticed when something goes horribly wrong. We are responsible for the projectors that provide the words for the songs, the videos that we watch, the PowerPoints that speakers show, the sounds coming from the speakers through microphones or instruments, and the cameras that capture everything for those in the link/crèche. We also record the audio from services for the website, just in case somebody can't make it at all. We also help out with the weddings, funerals and other 'non-Sunday' things that happen at Woodlands.
What got you involved in the tech team?
It's really something I just grew into, at first it was just the cool flashing lights on the old sound desk that made me want to learn how it all worked, sometimes I would do the words on the laptop for the songs or man the cameras. Now I'm covering at least one of those stations most Sundays. It's one of those things that just happens in the background, which is where I often prefer to be, and a good place for anyone that isn't keen on doing something up at the front with everyone watching.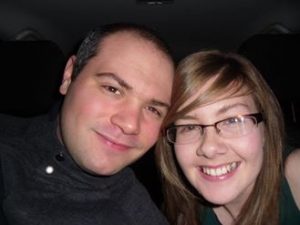 Is there anything people could be praying for (can be personal or for the tech stuff)?
For myself I would ask for prayer that I'll be strong to put God first in everything, which I'm finding harder to do as I get older and busier. For the services I'm involved in at Woodlands, both BB and the tech team could use prayer support. We have a great crowd of boys at all sections of BB but they are a handful, and it's a lot of pressure on the leaders to deal with the difficulties that come with groups of young, energetic, football crazy boys when they know their parents aren't about, and we want to show them the love of God and teach them about Jesus and His love for them. For the tech team, we really need some volunteers to get on board and fill out the ranks, because there are only a handful of us doing this service and there will be a day when everyone currently in the team is on holiday, or working, or sick, or for some reason can't be there when the sound and projectors are needed. It would be great to have a few more people on board before that day comes.
What would you say to someone who wants to be more involved in the church, but isn't sure where they fit?
If you want to be more involved in church but you don't really know where, I think you should approach Leslie or one of the elders and see what gaps there are and over time I'm sure you'll work out what your gift is and how you can best apply it. If you're a musical person, speak to Graham. If you aren't terrified of technology, speak to anyone in the tech team. If you're good with young people, there are BB and GB captains who would love to hear from you. You might not be sure, but we'll figure out where you fit in. Chances are there's already a vacancy for you.
Hosea 14:4 "I will heal their waywardness and love them freely, for my anger has turned away from them."